Law Enforcement Supporters,
Your support of the Wisconsin Chiefs of Police Association (WCPA) and Law Enforcement in Wisconsin is greatly appreciated. I want to encourage you to please review the information and benefits below and consider the strong return on your investment by joining our new Supporting Business Membership Program today.   
You may have received information from us when we launched our new Supporting Business Membership program. We are thankful for the strong response with over 120 organizations having already taken advantage of this new membership opportunity. Many of them have already capitalized on the benefits of this program by using our WI Chiefs Supporting Business Members logo, connecting directly with our members, and planning to attend (with early registration and conference discount privileges) our Summer Conference and Expo in Green Bay, and our Winter Conference in Wisconsin Dells. 
We want you to be listed on our WCPA's website and in our conference booklets as a Supporting Business Member so you can start receiving your benefits immediately. In addition to becoming a part of Wisconsin's oldest and largest network of executive law enforcement decision makers, WCPA Supporting Business Members are afforded the following benefits:
Downloadable WCPA Members List  (provided as a CVS file including Name, Department, Address, and Email

Early access to WPLF Expo (which increases likelihood of being assigned preferred booth location)  with $100.00 booth discount and access to attendee list/contact details via the Conference Mobile App.
Enhanced WCPA Training Conference List of Attendees including attendees' name, agency and email address. * 
Your Company in our "Buyer's Guide" (See our home page to view the Buyer's Guide)
License to use the "WCPA Supporting Business Member" logo on company website and marketing materials
Company logo w/ link featured within the "Partners & Supporting Business Members" scrolling marquee of the WCPA website's home page as well as within the "Supporting Business Members Recognition" page
Recognition in WPLF Conference Agenda Booklets
Complimentary WCPA Website "Industry Link" ($150.00 annual value)
* 

This list is ONLY made available to Supporting Business Members and is provided before each WPLF Training Conference and Expo.
These benefits become available immediately after the WCPA Executive Directors' review/approval of your company's "
Supporting Business Member
" online application and payment of annual membership dues ($500.00/year). 
IMPORTANT NOTE:  HOW TO SELECT THE CORRECT ONLINE SUPPORTING BUSINESS MEMBER  APPLICATION FORM.

To avoid database conflicts, we needed to create two separate "Supporting Business Member" online membership application forms.
Existing WCPA Company Profile – Supporting Business Member Application
New WCPA Company Profile – Supporting Business Member Application
If your company has partnered, sponsored or exhibited at a WPLF Training Conference in the past, please click the "EXISTING WCPA COMPANY PROFILE – SUPPORTING BUSINESS MEMBER APPLICATION FORM" button.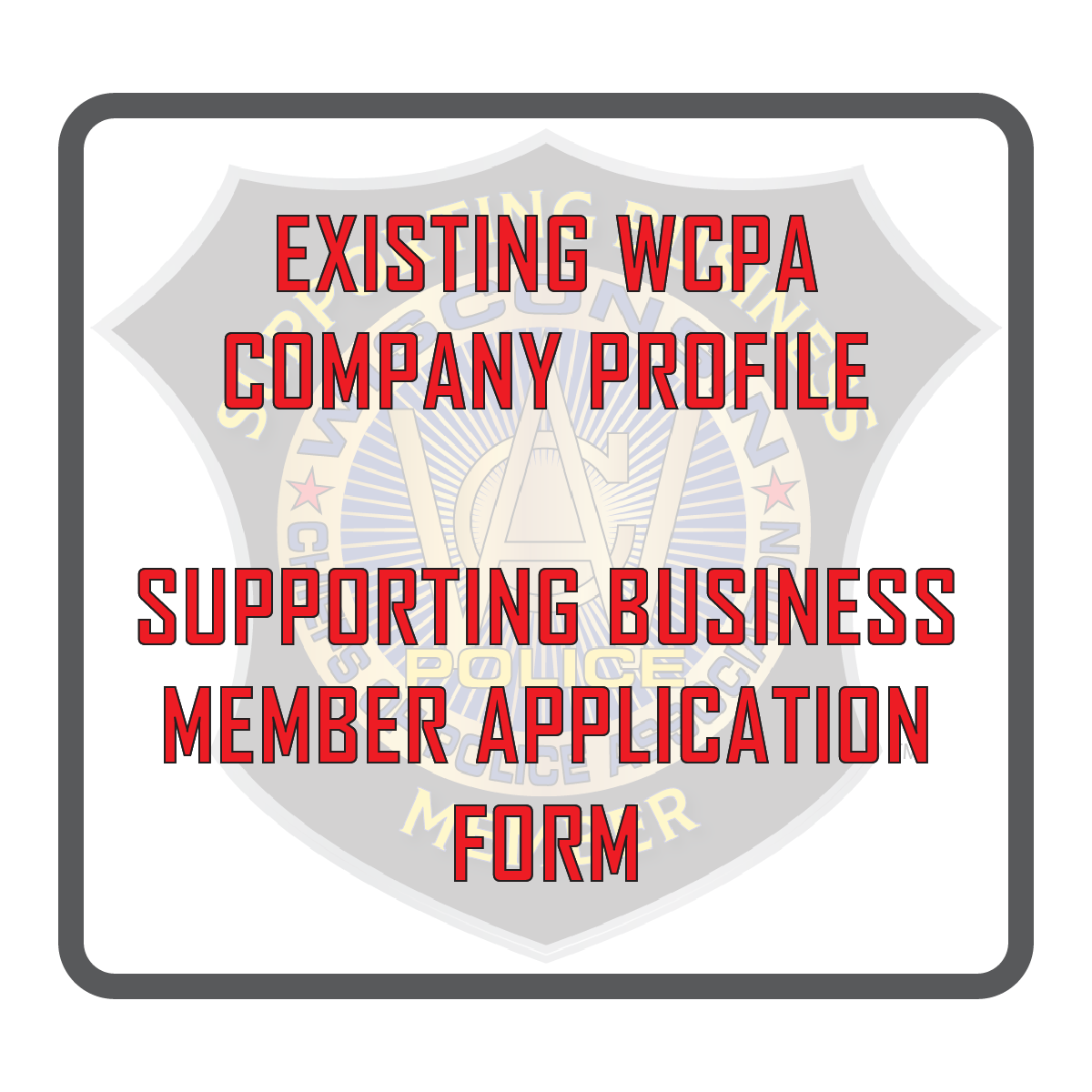 If your company is new to the WCPA (i.e. has never partnered, sponsored or exhibited with us in the past), please click the "NEW WCPA COMPANY PROFILE – SUPPORTING BUSINESS MEMBER APPLICATION FORM" button.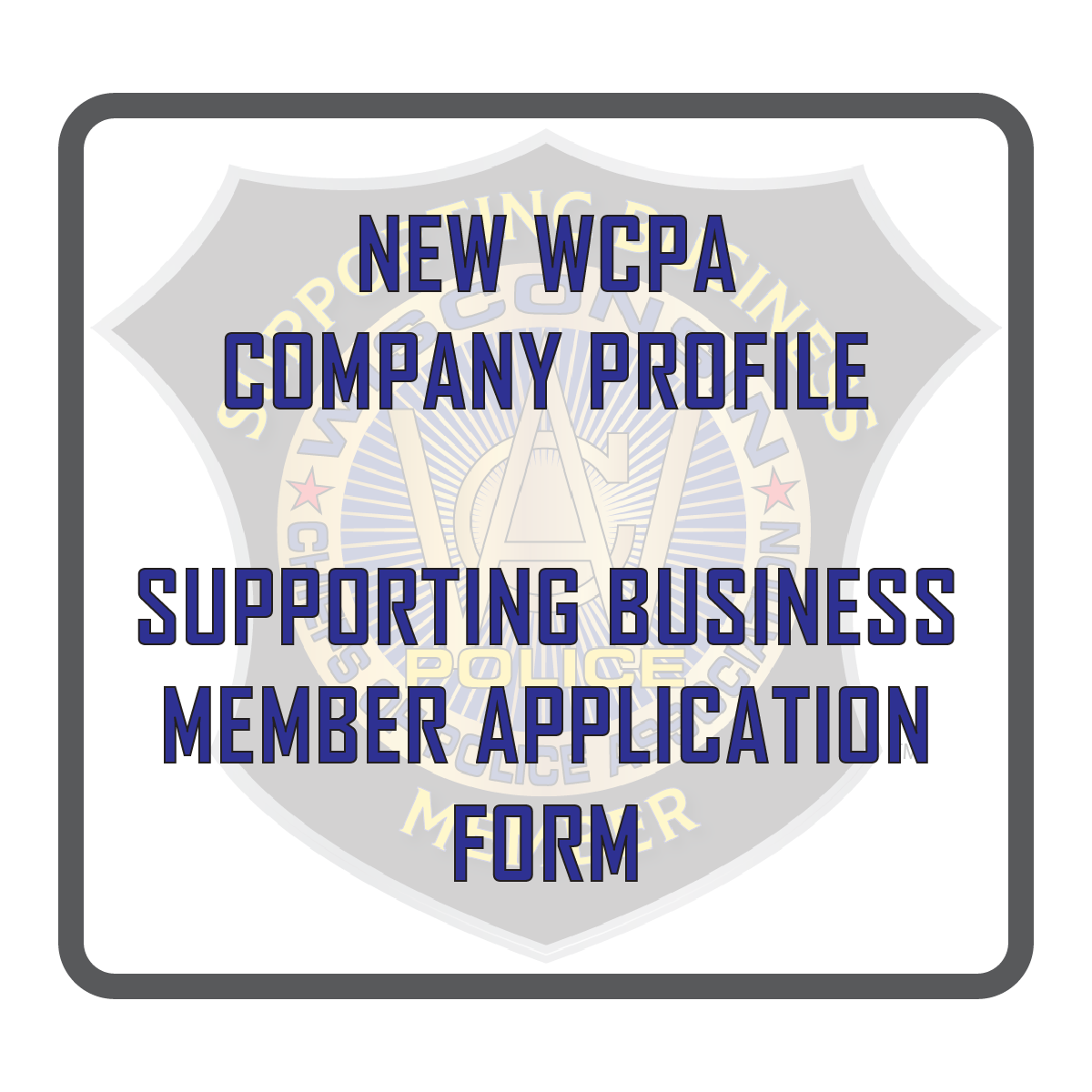 CLICK HERE for WCPA Supporting Business Member Policy and Logo Use Guidelines.

If you have any questions or need additional assistance please do not hesitate to reach me directly be email or phone.
On behalf of the WCPA and the law enforcement officers we represent throughout the State of Wisconsin thank you for consideration and we look forward to you officially joining our Association!
Sincerely,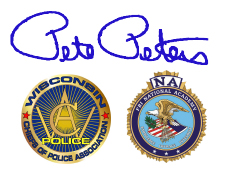 Chief (ret.) Pete Peters
Executive Director 
Wisconsin Chiefs of Police Association, Inc.
& Wisconsin Police Leadership Foundation  Conference Coordinator
FBI National Academy 201st Session
[email protected]
715-364-2367 (office)
218-348-5911 (cell)